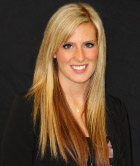 Michelle Traore
Manager of Operations
TraoreM@camosun.ca
p: 778-265-5005
c: 250-580-8736
Michelle Traoré has managed the Centre since it opened in 2013. She holds an education degree and has spent many years working as a teacher in both the private and public sector. Michelle is Métis and has extensive experience working to advance Aboriginal education. Prior to working at IMTARC Michelle worked in the Shipbuilding and Repair Industry in the security and purchasing departments. She specializes in curriculum development, adult and aboriginal education as well as business development.

Jack Wiltshire
Co-op
p: 778-265-5005
Jack is a fourth year co-op student at the Peter B. Gustavson School of Business. Jack recently returned from an academic exchange in Helsinki, Finland. He will be completing his final semester of study in the fall.

Jackson Irving
Co-op
p: 778-265-5005
Jackson completed two co-op work terms at the Centre. He is currently completing his final semester at the Peter B Gustavson School of Business, specializing in entrepreneurship. Jackson will receive his degree in August 2017.
BC Supplier Development


Alex Rueben
Project Manager
alex.rueben@imtarc.com
p: 778-265-5005
c: 778-679-6901
Captain Alex Rueben retired from the Royal Canadian Navy in 2012 after 35 years of service. A marine engineer, he held various senior appointments in the RCN concluding as Chief of Staff of the Navy on the Pacific Coast. Captain Rueben is the founder of the West Coast Shipbuilding and Repair Forum and was the Chair of the 2012 British Columbia Workforce Table on the Shipbuilding and Repair Industry. Captain Rueben also served as Chair of the Board of the Resource Training Organization of British Columbia in the period 2010-2012. Alex now runs the BC Supplier Development Program with SkillSource out of CCC.